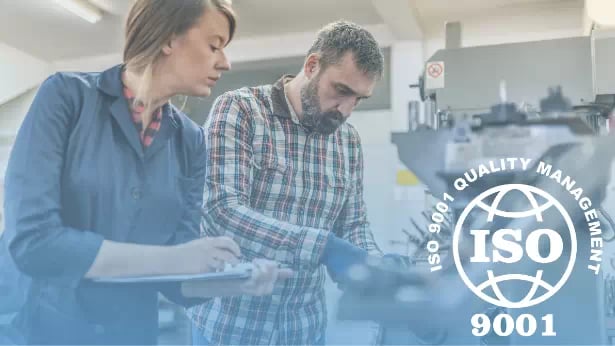 ISO QUALITY POLICY
At PROCECO, we offer complete integrated cleaning systems customized to meet each customer's needs. We understand that having a good relationship with our customers and stakeholders is vital to our success. We are therefore committed to understanding and satisfying their needs by offering personalized customer service, a qualified staff, and easy-to-maintain equipment with superior reliability. We are committed to offering a level of quality that conforms to all applicable statutory and regulatory requirements.
Our senior management places a high priority on continuous improvement initiatives in these areas as well as our Quality Management System to ensure our customers are more than satisfied with their PROCECO experience.
TESTIMONIALS
Our initial efforts at identifying the right company to manufacture a conveyor washer to meet our needs made one thing clear — PROCECO is a leader in the industry. From the design inception through the installation and run-off at our facility, your professionalism has been matched only by the effectiveness of the machine you built.
From the start of the project, PROCECO has demonstrated the supplier "partner" Ford is looking for in long term plans of the company. Engineered solutions, quality of workmanship and the patience of the service personnel during installation made this project virtually flawless.
We needed to find a trusted partner to overcome our cleaning challenges. [...] It was crucial to have "white gloves" clean parts to avoid blowing out our laser welder. Since the installation, the washer has been working perfectly and consistently delivers clean parts, increasing the quality of our laser welding. We were so pleased with the results that we decided to award PROCECO a second project.
"So far, [The Slurry Blaster] has been doing great...Cylinder head teardown is outpacing assemble line by leaps and bounds. The operators and the leaders are thrilled by how clean the heads are coming. I don't have to sell the process...Everyone else is doing it for me! Our volume for cylinder heads is project to go up 80% this year."
When we asked our sister division Deco Automotive, where did you get your part washer? The name PROCECO was the go-to company for part washing. I did research three vendors for our requirements. PROCECO clearly was the leader in the procurement process.
We would like to thank you and your team for providing us excellent part washing system for several projects at LPC. We have [several] washing systems from PROCECO [...] A few of them are still operating over 10 years with none or very minimum issues. Most important thing is; all of your part washers are very capable to meet very tight cleanliness specifications of engine/transmission components. All washers are very user friendly, well constructed and easy to maintain. We are looking forward to working with you for upcoming projects as always.
TRUSTED PARTNERS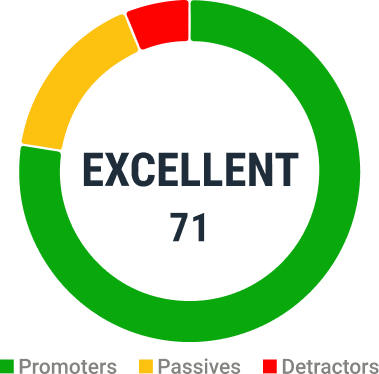 CUSTOMERS' SATISFACTION & LOYALTY
PROCECO'S NET PROMOTER SCORE (NPS)
Net Promoter Score (NPS) is a customer loyalty metric that measures willingness to recommend your products or services to others. B2B manufacturers of all stripes and large enterprise usually hit NPS between 20 and 30 scores.
We're proud to say that PROCECO offers true customer satisfaction!
CONTACT A SOLUTION EXPERT
PROCECO develops aqueous cleaning systems that go beyond cleaning, by seamlessly integrating a wide range of processes and features that dramatically improve your productivity and profitability.