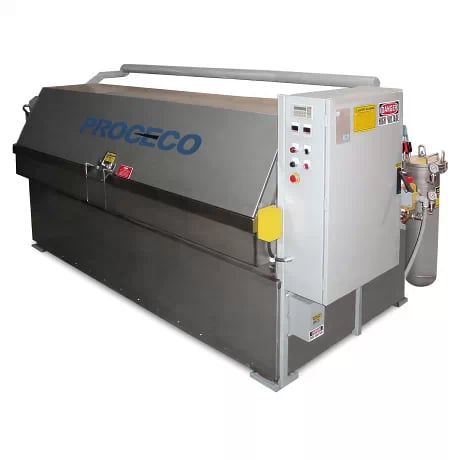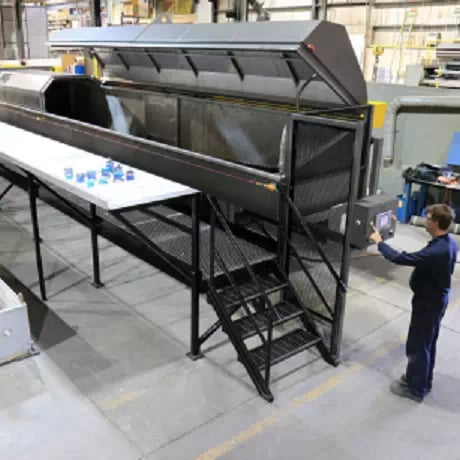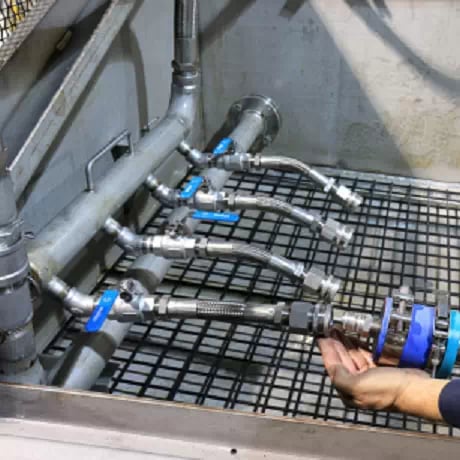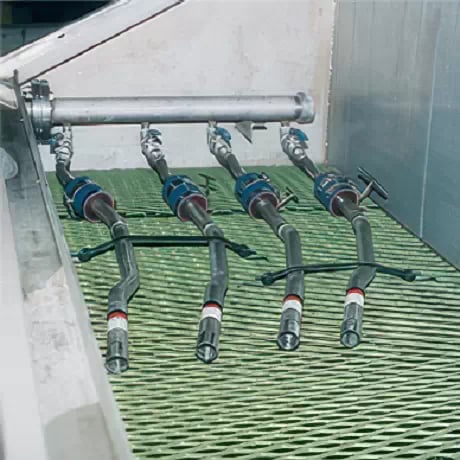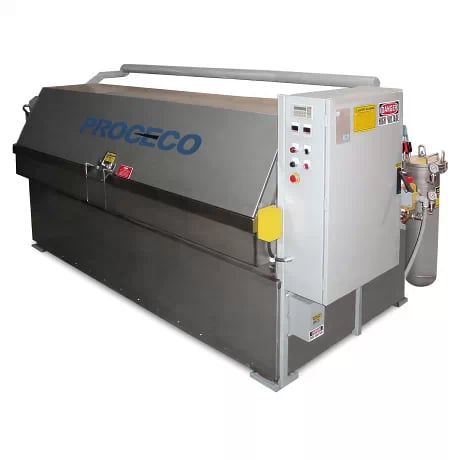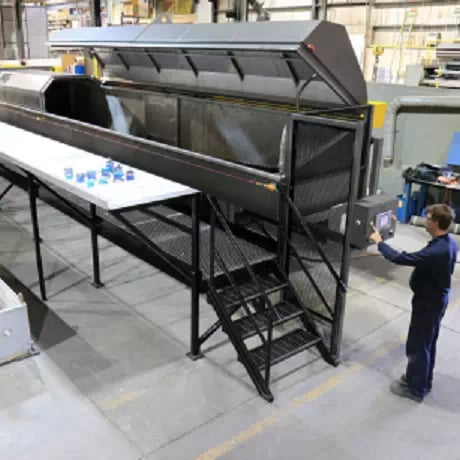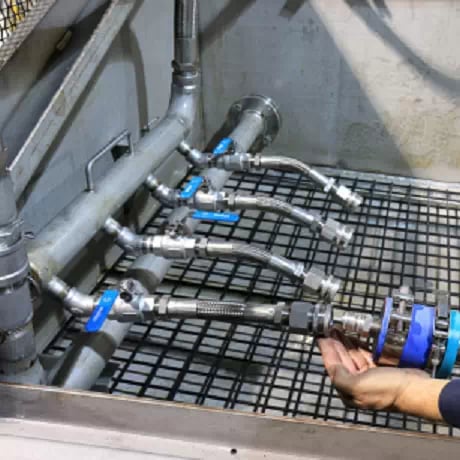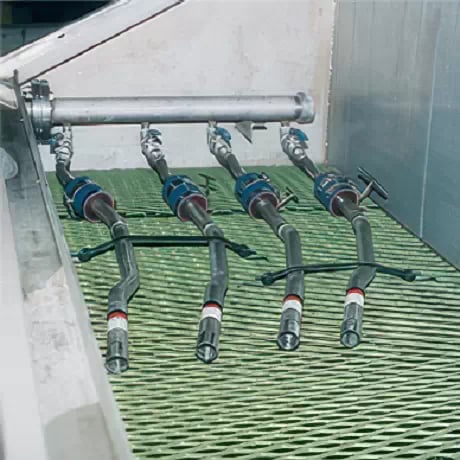 Aerospace Tube Cleaning System
Key benefits
Environmentally friendly - Aqueous cleaning technology
Multi-stage process leaves tubes free of debris, coolants, and forming lubricants
Features recirculating wash and rinse stages to conserve energy, detergent, and water
Stainless-steel construction available in SS304 or SS316 grades
Low energy cost — fully insulated
PLC controlled for fully programmable automatic processes
Overview
Designed for aircraft, rocket, and spacecraft tubing, this system utilizes high-velocity aqueous cleaning technology to flush tube interiors and power spray the exterior surfaces. PROCECO's Aerospace Tube Cleaning System is equipped with multiple rinses and hot air purging to ensure that the tubes are both dry and residue-free. All fluids used to clean, rinse, and dry are filtered to as low as 2.5 microns
The Aerospace Tube Cleaning System features a top-loading design and customized manifolds to accommodate various stainless-steel, aluminum, and titanium aircraft tubes ¼" to 3" in diameter used in pneumatic, hydraulic, fuel, and oxygen systems.

Work envelope is 30" wide x 30" high. Available length varies from 180" to 480".
Read more
CONTACT A SOLUTION EXPERT
PROCECO develops aqueous cleaning systems that go beyond cleaning, by seamlessly integrating a wide range of processes and features that dramatically improve your productivity and profitability.