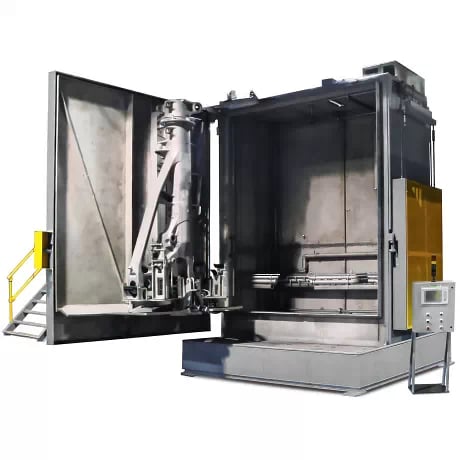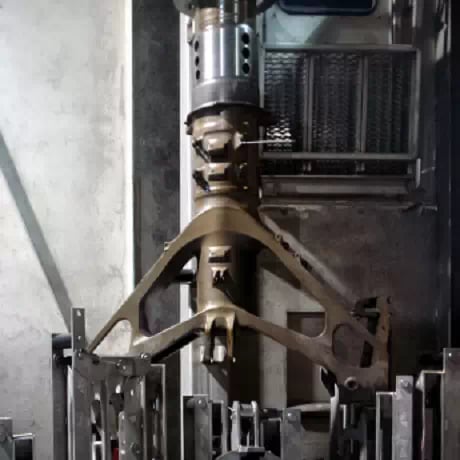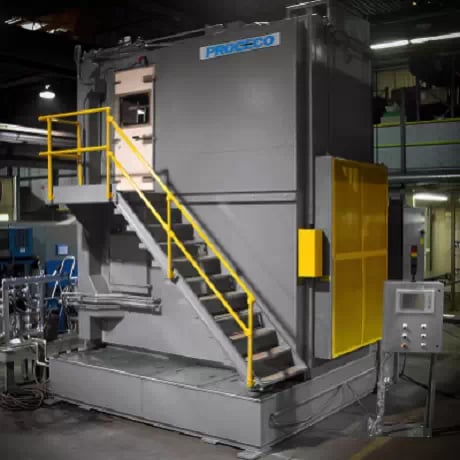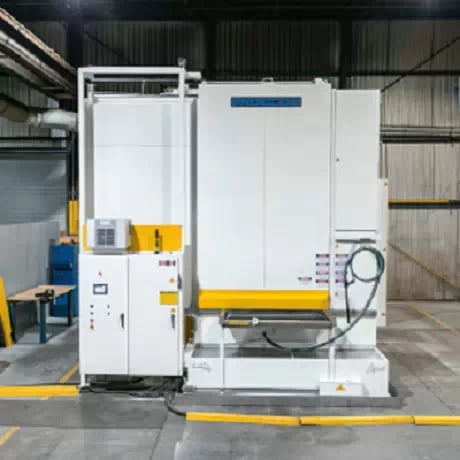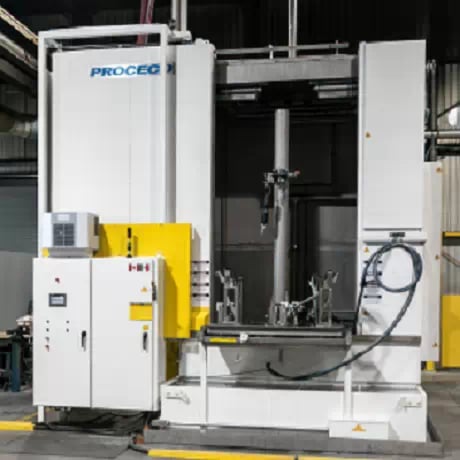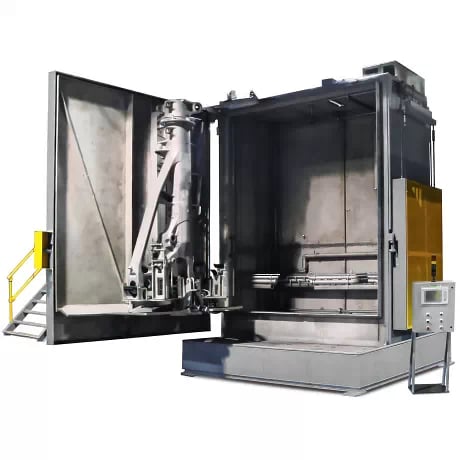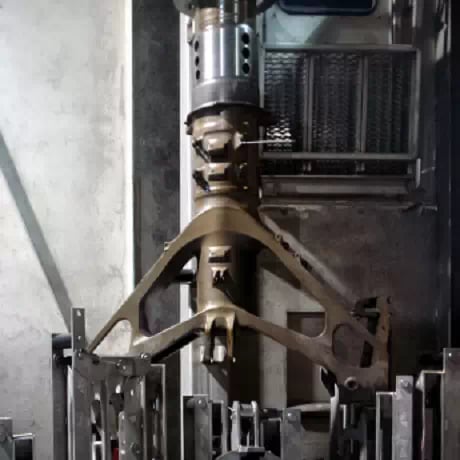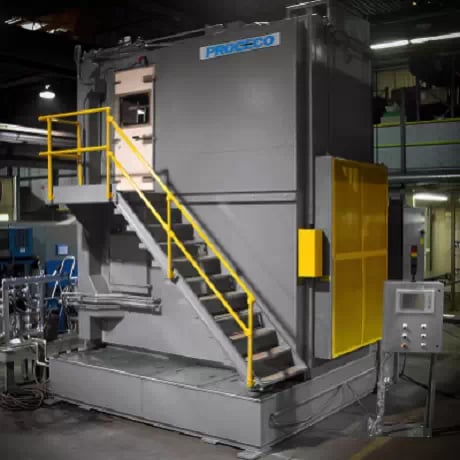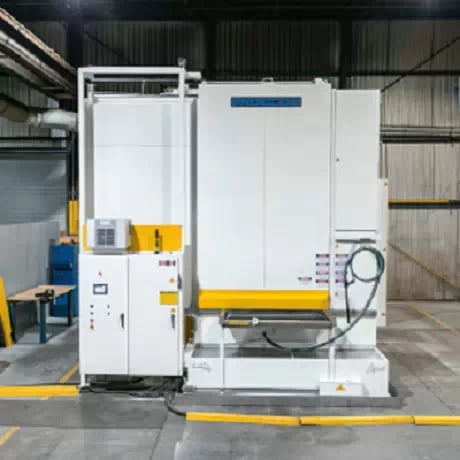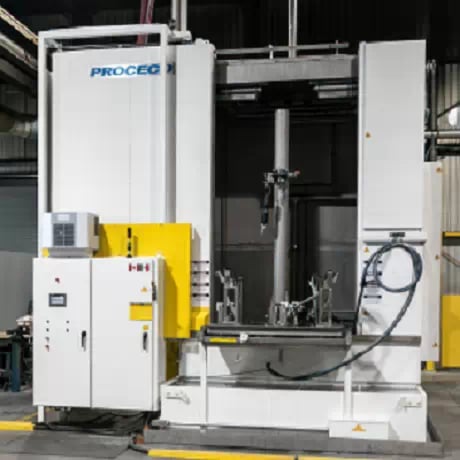 Vertical Reciprocating Nozzle Frame Washer
TYPHOON®-VRCP
Key benefits
Environmentally friendly power spray cleaning process - no solvents
Recirculating principle - water-based cleaning and rinsing solutions conserve energy, detergent, and water
Spray manifold reciprocates vertically for complete coverage
Center nozzle pipe cleans inside of tubular parts
Short cycle time
Available in a single- or multi-stage configurations
Overview
The PROCECO VRCP is a batch-type, power-spray cabinet that uses water-based solutions to clean large landing gear components of up to 6,000 lbs, loaded vertically in a swing-out holding fixture.
Cleaning is achieved by a powerful nozzle manifold that surrounds all four sides of the stationary workpiece and travels vertically, up and down the entire height of the part. In addition, a central nozzle pipe oscillates vertically to spray all internal surfaces to ensure complete coverage. The system effectively removes oil, grease, debris, and dust from parts surfaces, yet requires only a short cycle time.

The VRCP is available in a single- or multi-stage configuration. Each recirculated stage has its own dedicated tank, heating system, circulation pump, cycle controls, and spray manifolds.
Read more
Specification sheets

Download resources

Videos
CONTACT A SOLUTION EXPERT
PROCECO develops aqueous cleaning systems that go beyond cleaning, by seamlessly integrating a wide range of processes and features that dramatically improve your productivity and profitability.