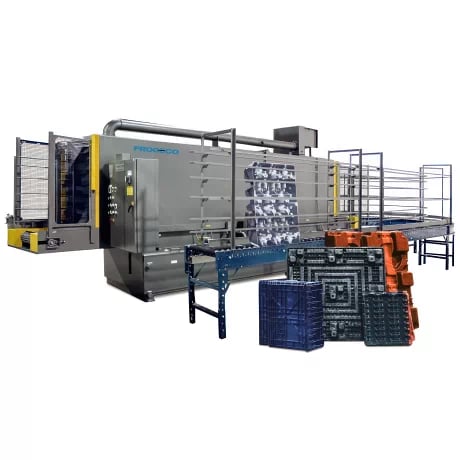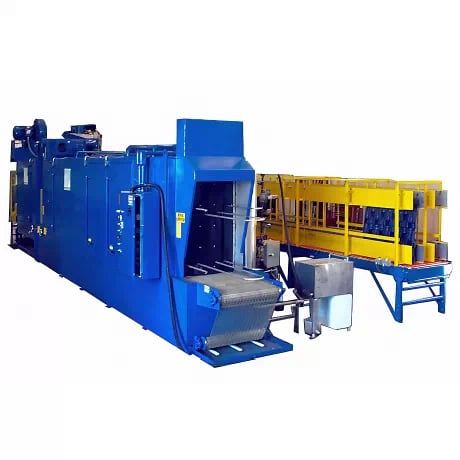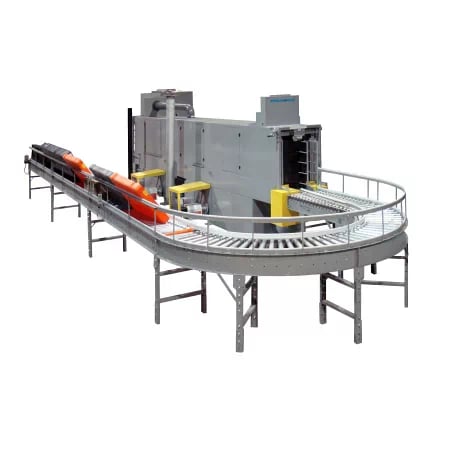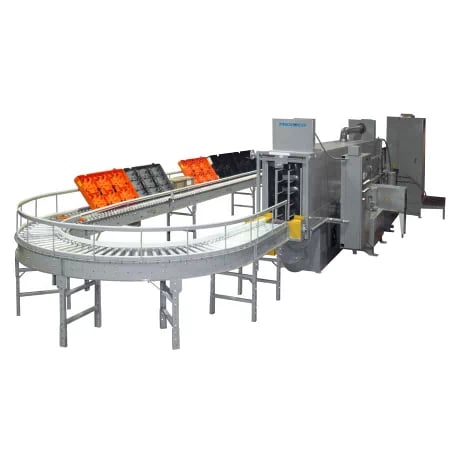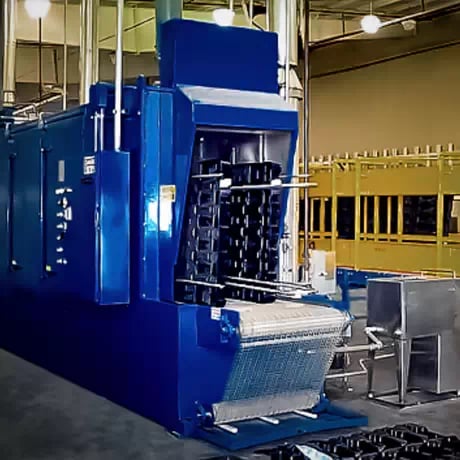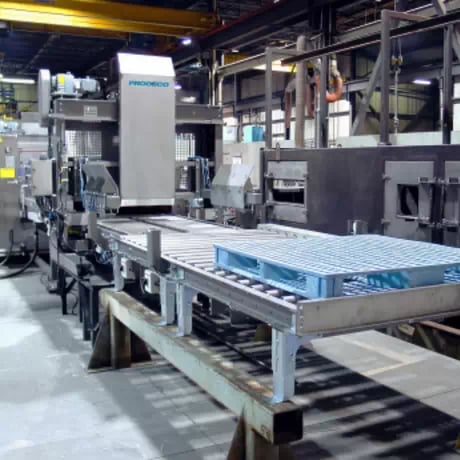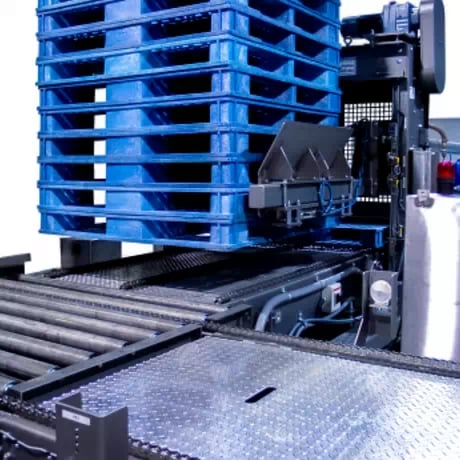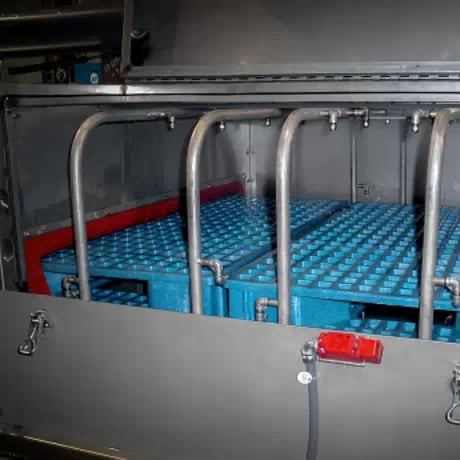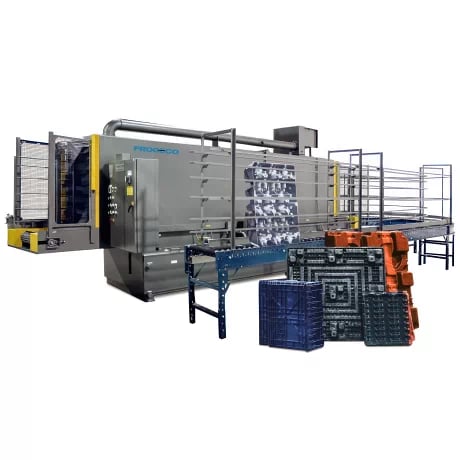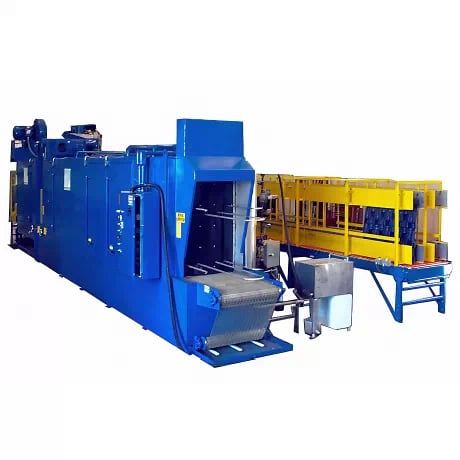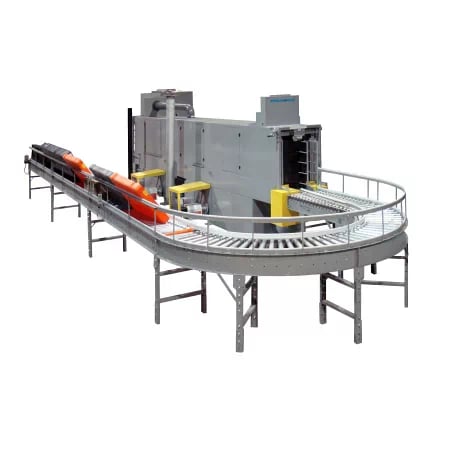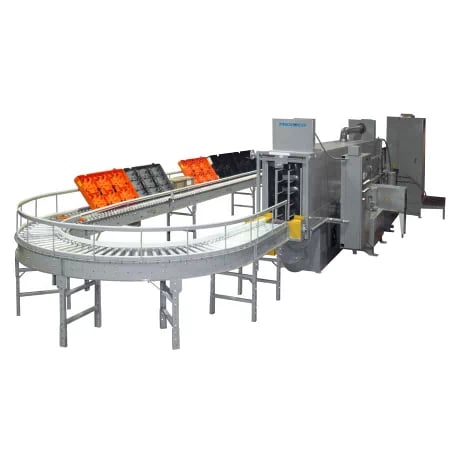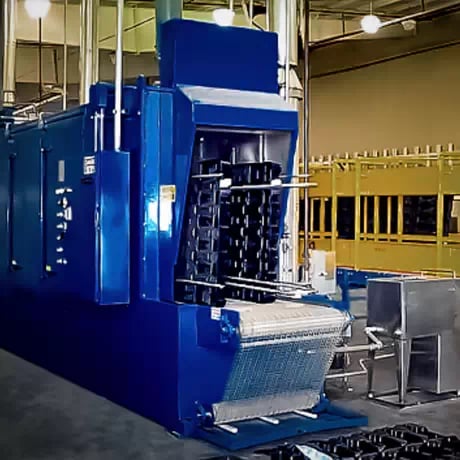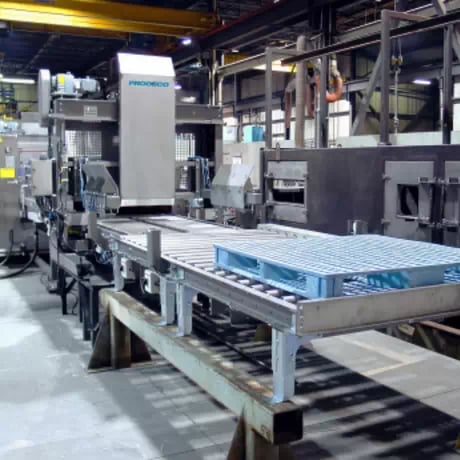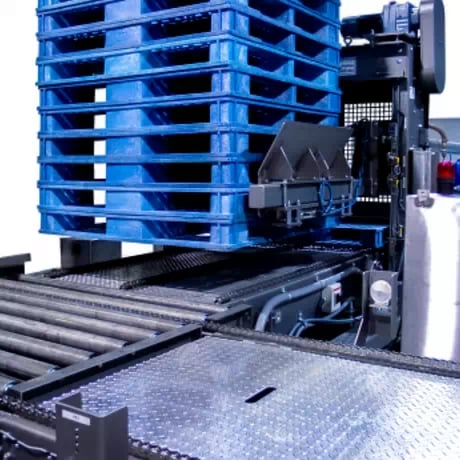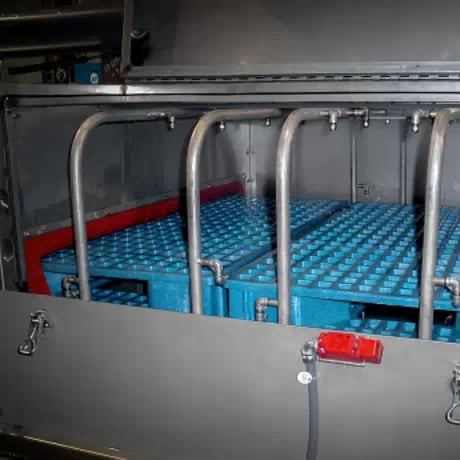 Plastic Dunnage Pallets & Trays Washer
TYPHOON® MB-D
Key benefits
Efficient and completely automated process
Remove machining oils, coolants, metal chips, shop dust, and other soils
Full solution recirculation to conserve water, detergent, and heat
Large access doors for easy maintenance
Stainless-steel construction for long service life with mild cleaners
Integrated high-velocity blow-off to remove excess water
Overview
The TYPHOON® MB-D washer automatically cleans and dries a variety of types and sizes of reusable plastic dunnage, trays and pallets in a continuous process. A hot aqueous cleaning solution is sprayed on all dunnage surfaces to remove machining oil, coolants, metal chips, transport dust, and dirt. The solution is recirculated to conserve water, detergent, and heat.
Clean dunnage exits the washer after having passed through the high-impact, air blow-off drying stage. An optional automatic return conveyor can be added to return the dunnage to the loading side, enabling a single operator to load and unload the system. Other options are available for tailoring the MB-D dunnage washer to meet your cleaning requirements.
Read more
Specification sheets

Download resources

Videos
CONTACT A SOLUTION EXPERT
PROCECO develops aqueous cleaning systems that go beyond cleaning, by seamlessly integrating a wide range of processes and features that dramatically improve your productivity and profitability.