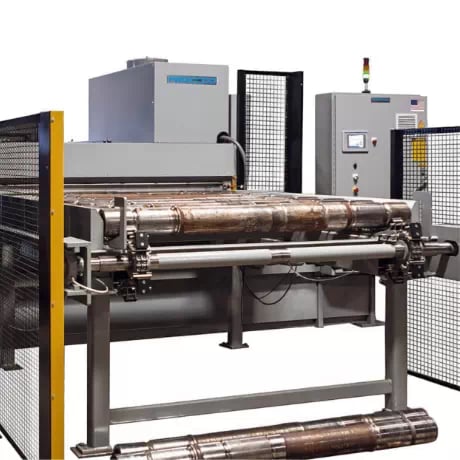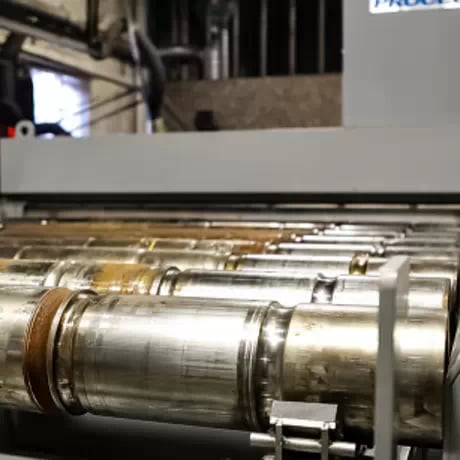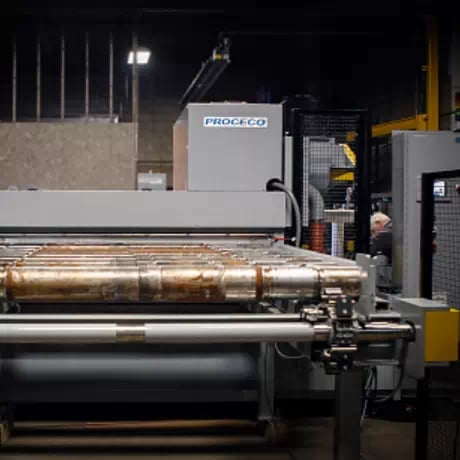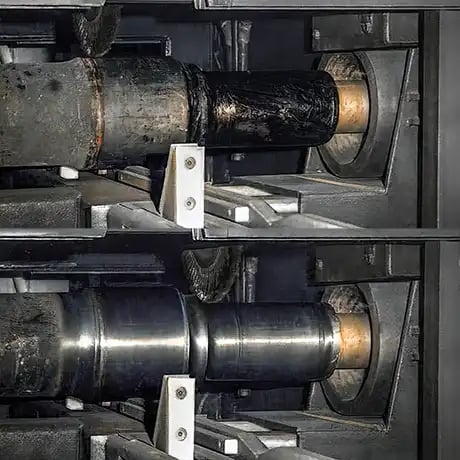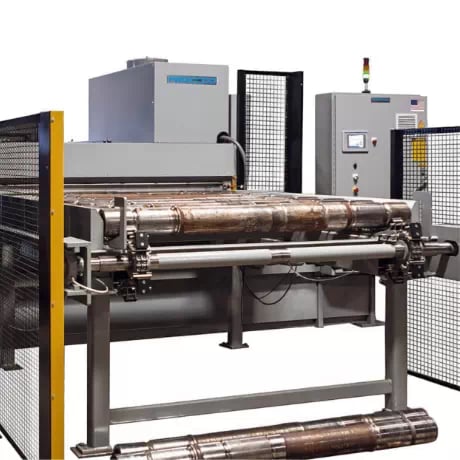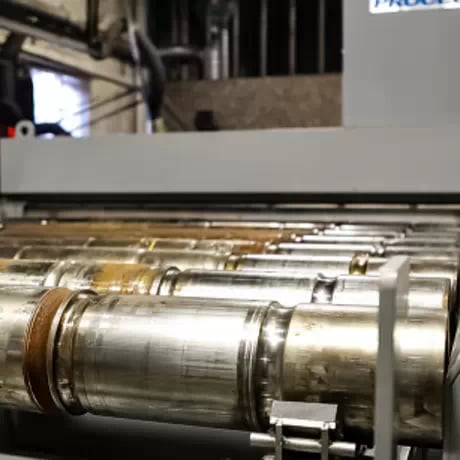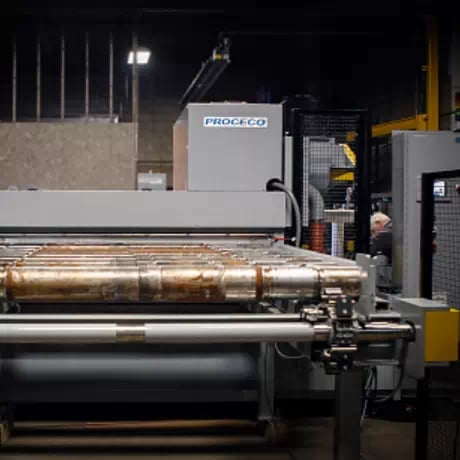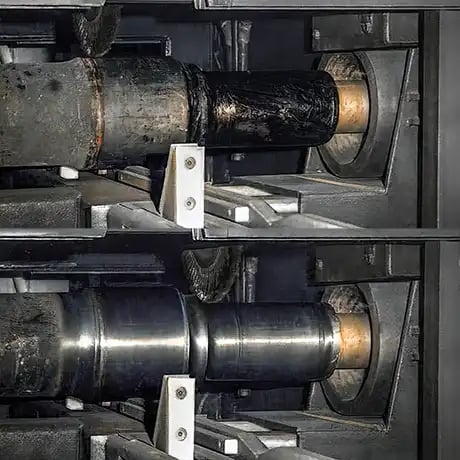 Railway Axle Washer
Key benefits
Environmentally friendly power spray cleaning process — no solvents
Power spray cleaning — produces high-quality and rapid cleaning
Rotates axles for exposure to all surfaces
Features wet-brushing to remove surface rust
Fully automatic
Overview
The PROCECO Axle Washer is a conveyor-fed automatic spray washer which is designed to clean railway axles during remanufacturing. An overhead crane system is used to directly load the axles on a conveyor at the entrance of the washer.
The "Aqua" dual type conveyor chain offers superior corrosion resistance. During the cleaning cycle, the axle rotates automatically exposing its entire surface, thereby allowing the cleaning jets to thoroughly wash each axle as it moves along the conveyor. Once the cleaning process is completed, the conveyor pushes the axle on a roller that moves them towards the washer's exit. Each PROCECO parts washer can be easily customized by adding various pre-engineered options to enhance the system's performance and also meet all of your cleaning specifications and requirements.

For cleaning of new axles after machining, a fully automatic multi-stage process includes spray cleaning with low-percentage alkaline detergent spray rinsing with rust inhibitor blow-off drying and cooling stage measuring wheel seats for wheel fit.
For cleaning new axles coming out of storage requiring the removal of Cosmoline-type petroleum-based corrosion inhibitors, PROCECO systems use low concentrations of aqueous-based detergents at high temperature.
Production capacity: Up to 15 axles per hour.

For cleaning of used axles, PROCECO can add an additional brush cleaning stage using rotating steel wire brushes on the rotating axle to perfectly clean the wheel seats and bearing seats on both ends of the axles simultaneously.
Production capacity: Up to 8 axles per hour.
Read more
CONTACT A SOLUTION EXPERT
PROCECO develops aqueous cleaning systems that go beyond cleaning, by seamlessly integrating a wide range of processes and features that dramatically improve your productivity and profitability.