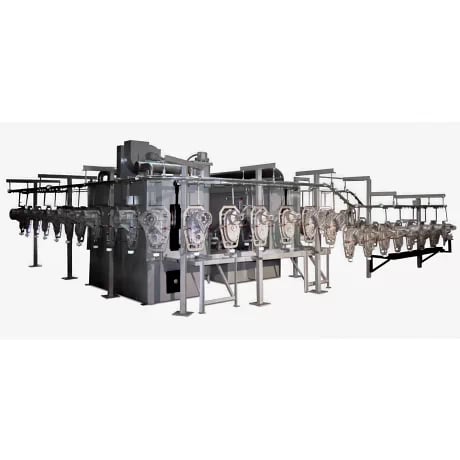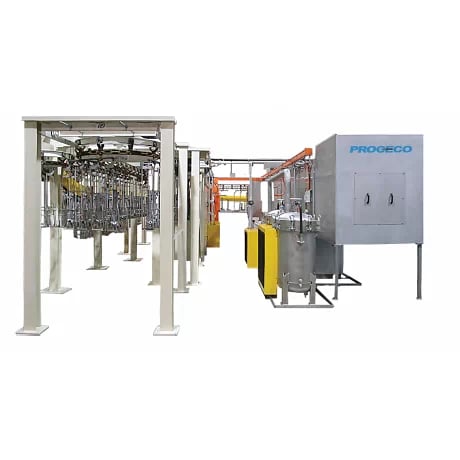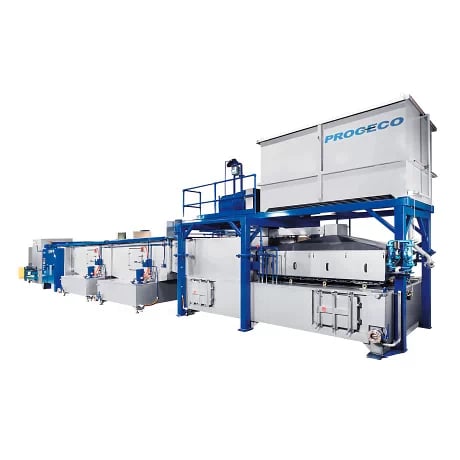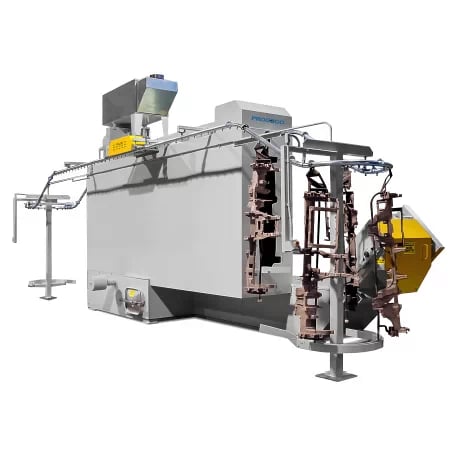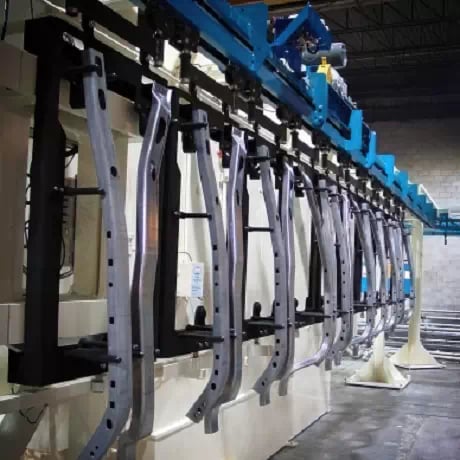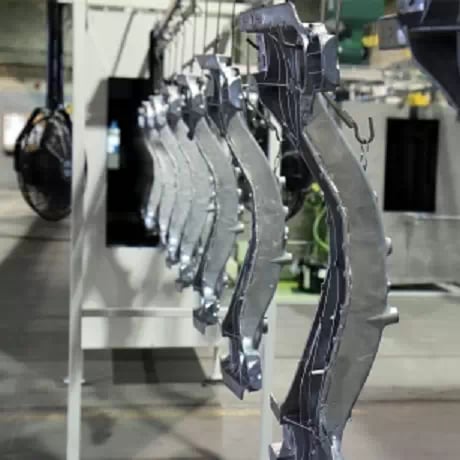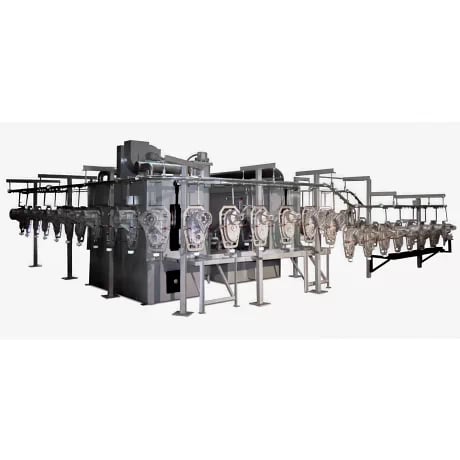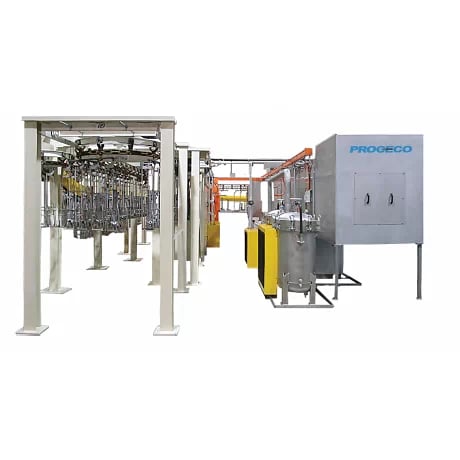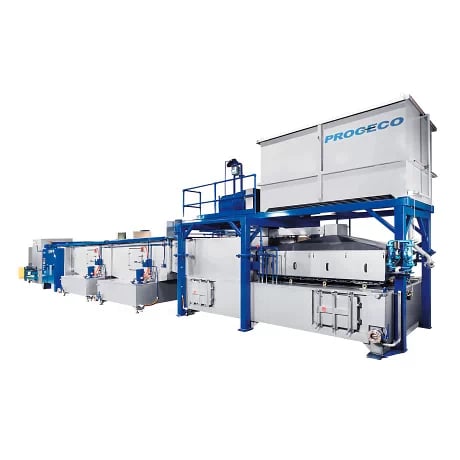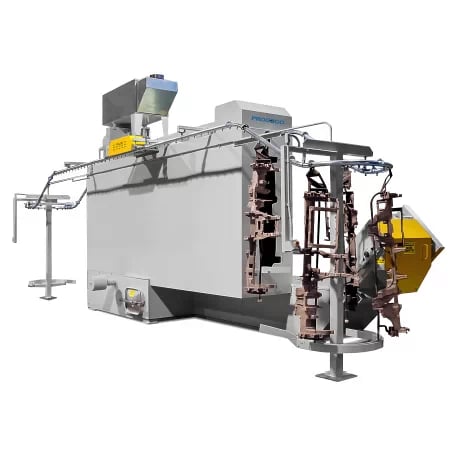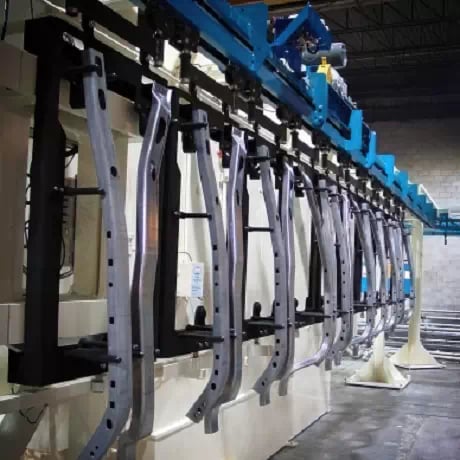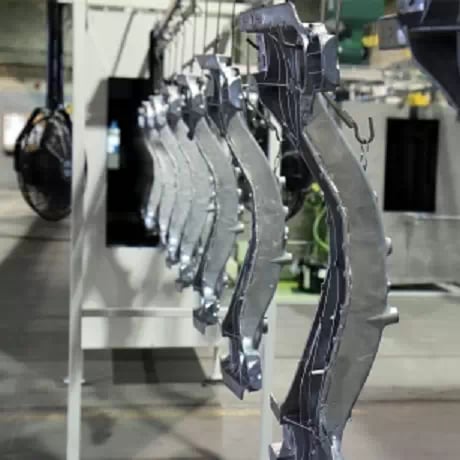 Overhead Conveyor Parts Washers
TYPHOON®-OCW
Key benefits
Compact design saves floor space
Hanging parts provide excellent drainage
Can be integrated with existing overhead conveyors
Adjustable conveyor speed for variable process times
Possibility of a multi-stage process by adding extra modules
Low and easy maintenance
Overview
The TYPHOON®-OCW incorporates a powered monorail overhead conveyor to move parts through each process. The monorail parts washer design saves floor space by hanging long parts from the conveyor vertically rather than conveying them horizontally.
The PROCECO TYPHOON®-OCW monorail industrial parts washer can be engineered for parts cleaning, surface pre-treatment, and treatment processes such as phosphating and Lubrite®. Because of PROCECO's modular design approach, various standard modules can be added together to create a multi-stage process. Available modules include recirculated spray wash and rinse, immersion, ultrasonics, drying, and cooling.

To further customize a monorail industrial parts washer to meet your specific application needs, you can choose to incorporate several other options, such as automatic loading, custom designed part-holding fixtures, and cleaning solution filtration.
Read more
Specification sheets

Download resources

Videos
CONTACT A SOLUTION EXPERT
PROCECO develops aqueous cleaning systems that go beyond cleaning, by seamlessly integrating a wide range of processes and features that dramatically improve your productivity and profitability.