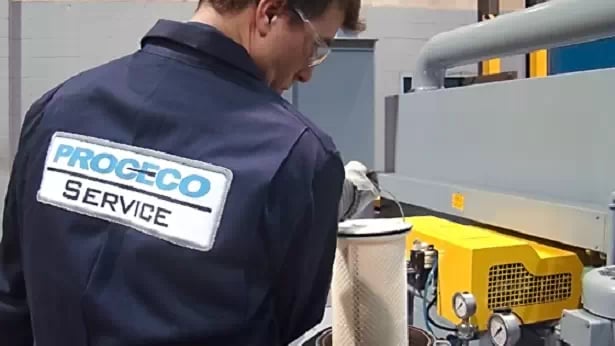 Our detailed Audit Report will indicate how the machine is currently performing and give recommendations for upgrades and repairs. It will also help you budget for repairs or upgrades. It provides an ideal opportunity for customers to gain insight into factors that may be affecting overall productivity targets and downtime.
Regularly scheduled audits will ensure the smooth operation of your PROCECO washer and enable us to foresee and prevent potential issues to help you prevent missing productivity targets and avoid costly downtime. It will allow you to take corrective action at the best time.
REQUEST A CALL FROM SUPPORT
Our dedicated support team is available 24/7 to ensure a seamless experience and help you maximize the performance of your equipment.
Other services that might interest you