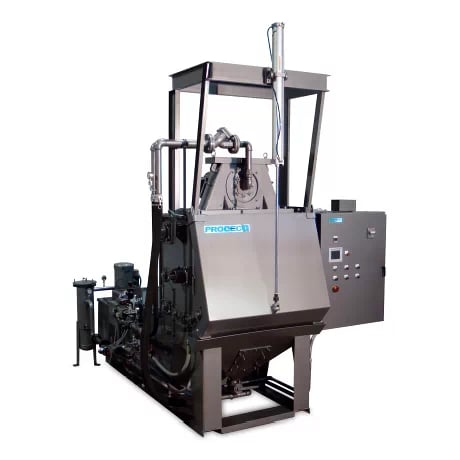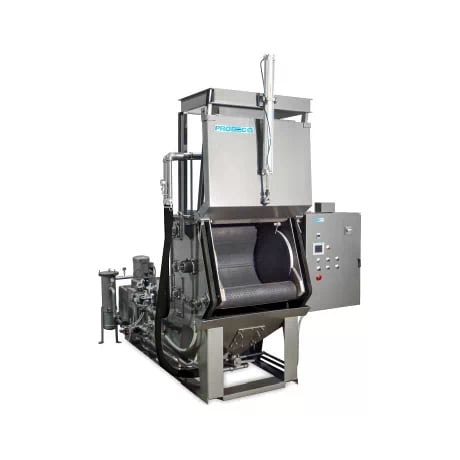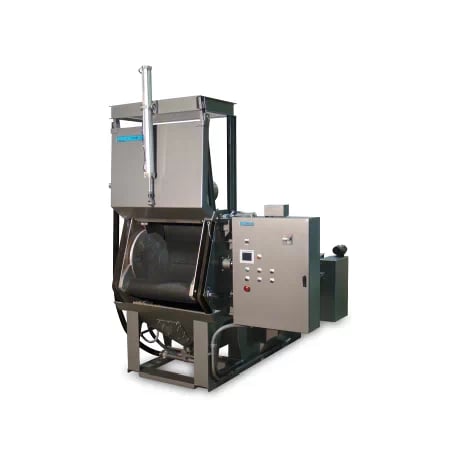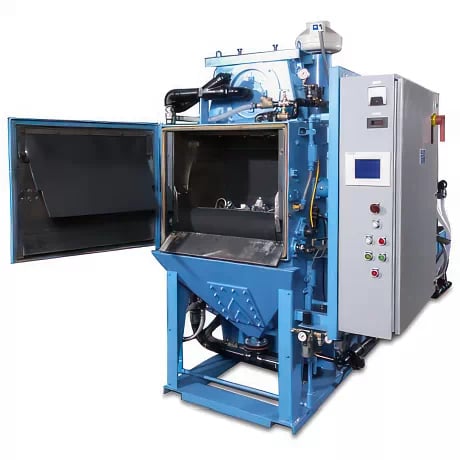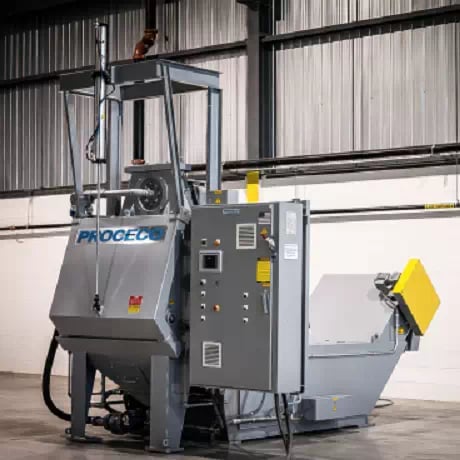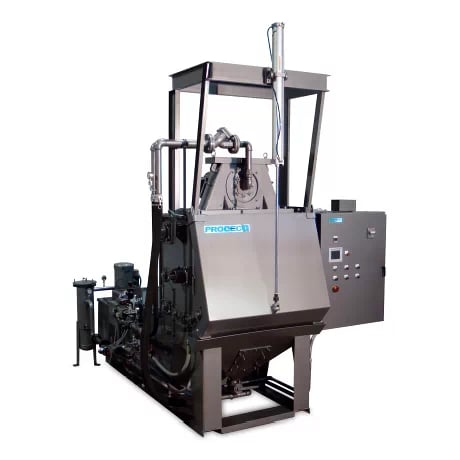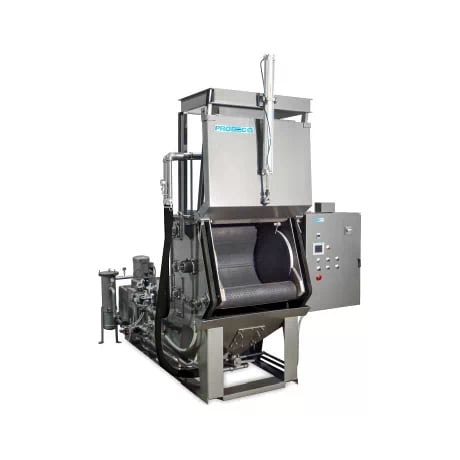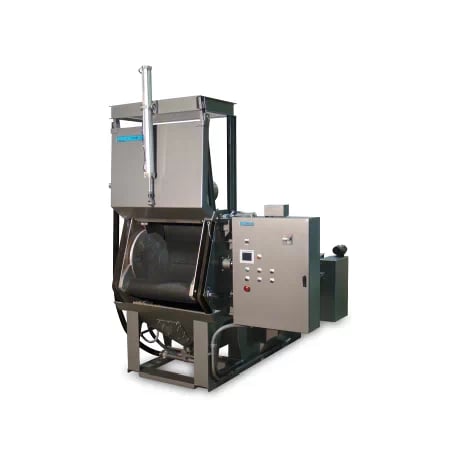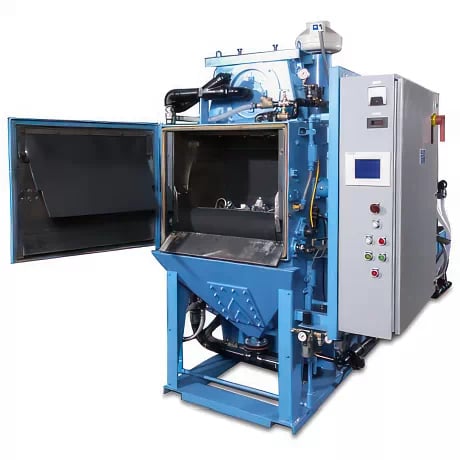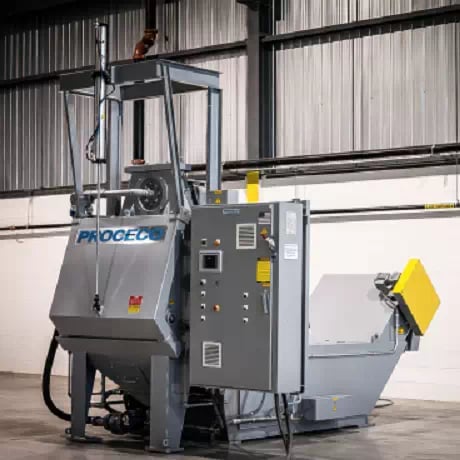 Slurry Blaster Equipment - Tumbler Belt
Key benefits
Patented slurry blasting technology
Degrease, blast clean, aqueous clean and rust inhibit, all in one system
No dust or need for a dust collector
Fast cycle time
Even and complete coverage of geometrically complex components
Integrated sludge removal conveyor prolongs solution life
Overview
Designed to degrease, blast clean, aqueous clean, and inhibit rust in one system – with no complementary process equipment required – the PROCECO Slurry Blaster Tumbler is the ultimate metal component blast cleaning process. In addition, slurry blasting does not create any dust in the environment.
The PROCECO Slurry Blaster Tumbler automatically processes batches of parts of various sizes loaded on the barrel rubber belt. The barrel belt tumbles the parts to expose all surfaces to the cleaning solution and the accelerated abrasive slurry. A programmable controller with HMI touchscreen monitors the process and allows for selection of pre-programmed cycle times for any of the components to be cleaned.
Read more
CONTACT A SOLUTION EXPERT
PROCECO develops aqueous cleaning systems that go beyond cleaning, by seamlessly integrating a wide range of processes and features that dramatically improve your productivity and profitability.