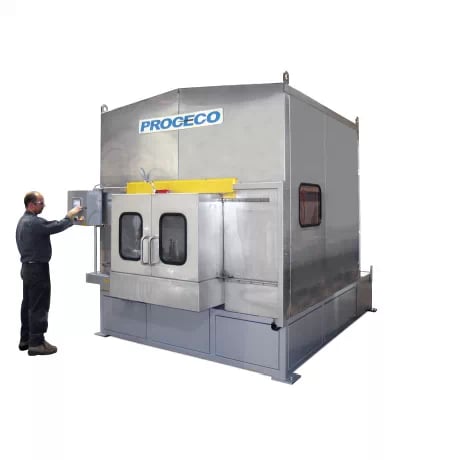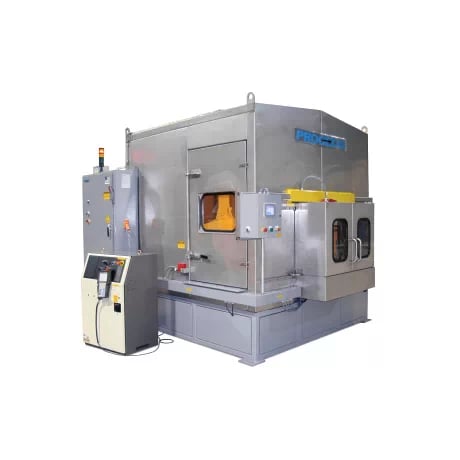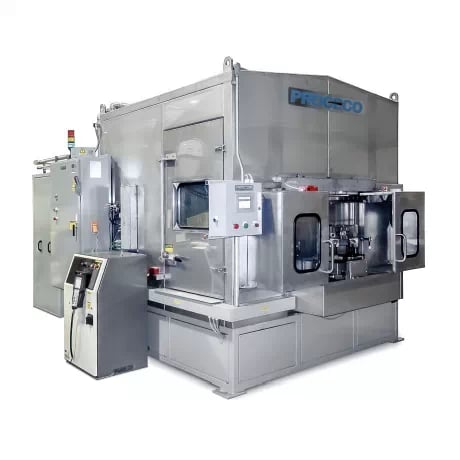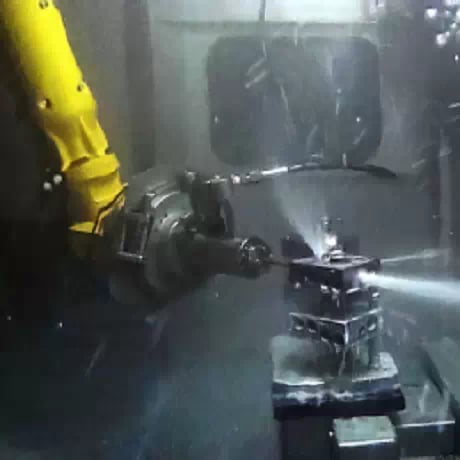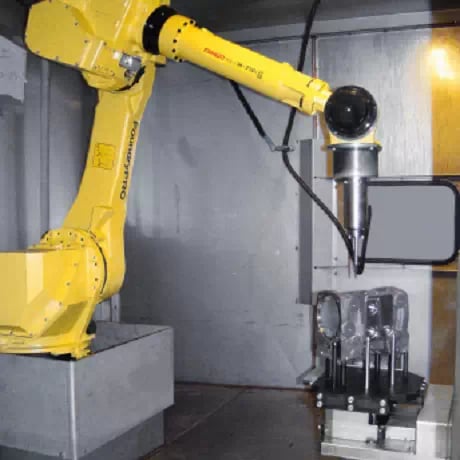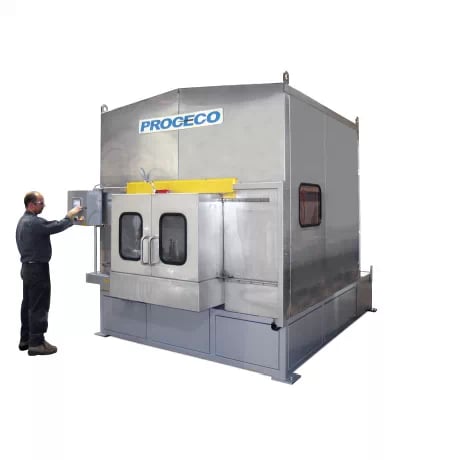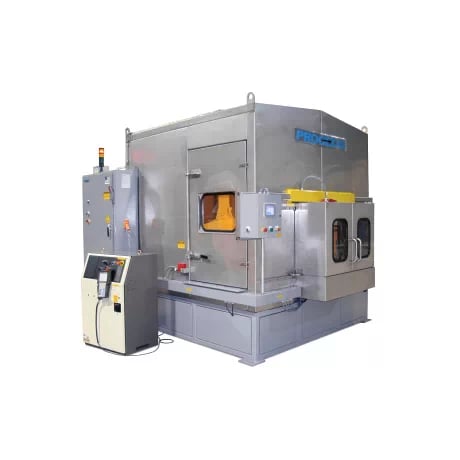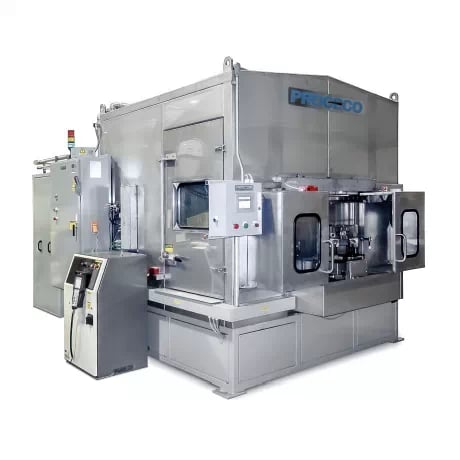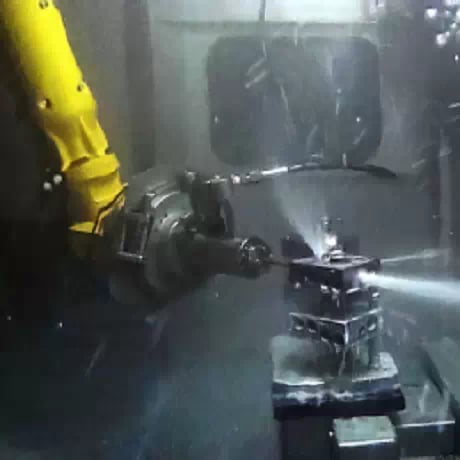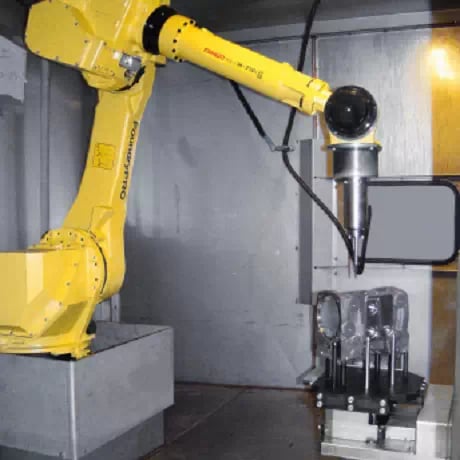 Cleaning and Deburring System
RDB-700
Key benefits
Precision deburring & flushing
Features a foundry grade multi-axis robot
Available with high-speed precision rotary indexing table
Ideal for workpieces with cavities and intersecting holes
Replaceable high-pressure tooling offers flexibility and repeatability
Full solution recirculation to conserve water, detergent, and heat
PROCECO RDB-700 is a six-axis robotic cleaning and deburring system designed to remove burrs, chips, and non-parent material from medium-sized, complex machined components. Using high-pressure rotary water jets, the articulating robot is programmed to position a lance nozzle to deburr all the machined holes, intersections, and difficult-to-access cavities of a steel or aluminum workpiece mounted on a fixture. The lance nozzle precisely sprays a pressurized, water-based solution to clean, flush, and deburr in a single operation. After cleaning, air is directed through the lance nozzle and the robot again passes through all machined areas, blowing excess solution away from the part.
The RDB-700 is a flexible system that combines reliability, precision, and quality — ideally suited to a machine shop environment.
Read more
t

Download resources

Videos
CONTACT A SOLUTION EXPERT
PROCECO develops aqueous cleaning systems that go beyond cleaning, by seamlessly integrating a wide range of processes and features that dramatically improve your productivity and profitability.