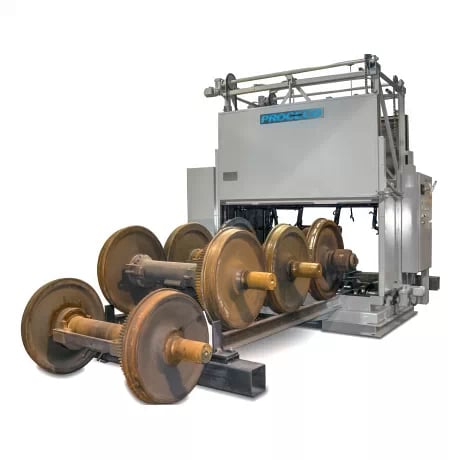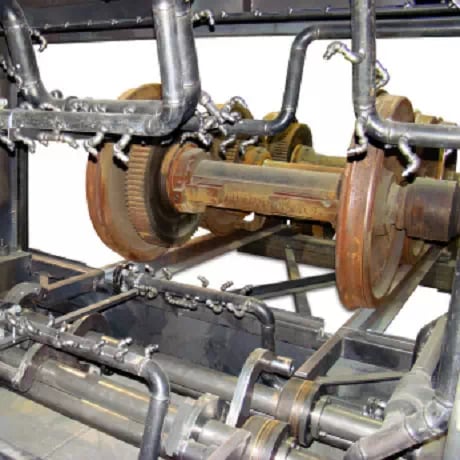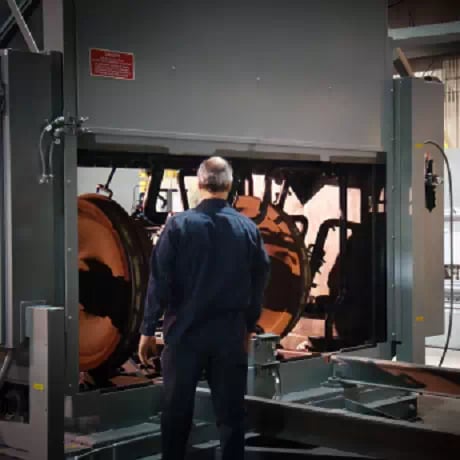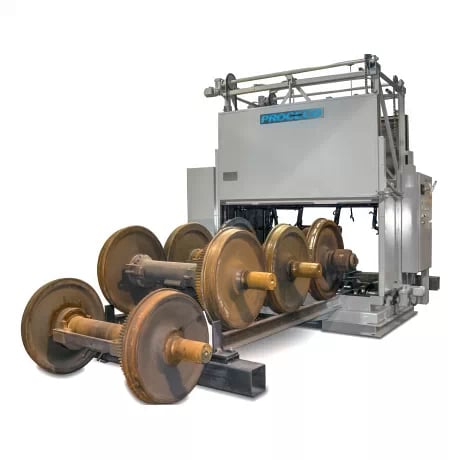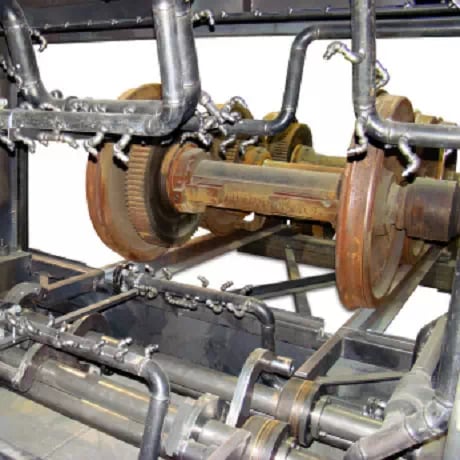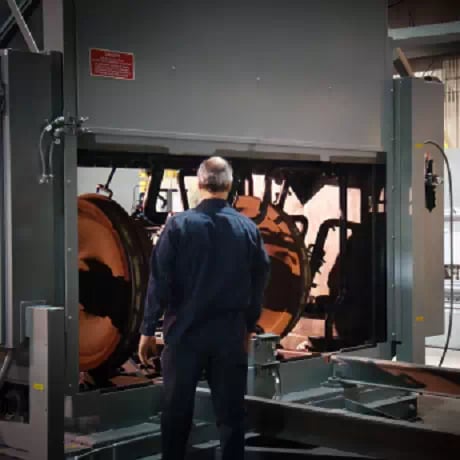 Rail-Fed Wheelset Washer
Key benefits
Effectively removes grease and road dirt from the locomotive and car wheelsets
Outstanding removal of grease, dust, and road dirt
Rotates wheelset to clean all surfaces
Fully automatic sequence
Configurable for all sizes and gauges of wheelsets
Integrated sludge removal conveyor prolongs solution life
Overview
The PROCECO rail-fed wheelset washer effectively removes grease and road dirt from locomotive or car wheelsets. Wheelset washers are pit-mounted in line with workshop floor-level tracks for a pass-through operation, allowing processing up to four wheelsets per hour.
Automatic, floor-level, rail-fed/roll-through cleaning systems to be integrated into your MRO wheelset handling system: The automatic operation of the wheelset cleaning system typically follows this sequence: Operators position and line up wheelsets in front of machine entrance / door opens / autoloader pulls one wheelset into the cleaning chamber / wheelset rotates while being processed through multi-stage cleaning process / autoloader ejects wheelset onto outgoing track.
Production rate: up to 4 locomotive wheelsets per hour.

Our automatic wheelset cleaning systems meet your cleanliness specifications, adapt to your production environment, and permit reconditioning and MRO according to AAR (Association of American Railroads) standards and guidelines.
Read more
Specification sheets

Download resources

Videos
CONTACT A SOLUTION EXPERT
PROCECO develops aqueous cleaning systems that go beyond cleaning, by seamlessly integrating a wide range of processes and features that dramatically improve your productivity and profitability.