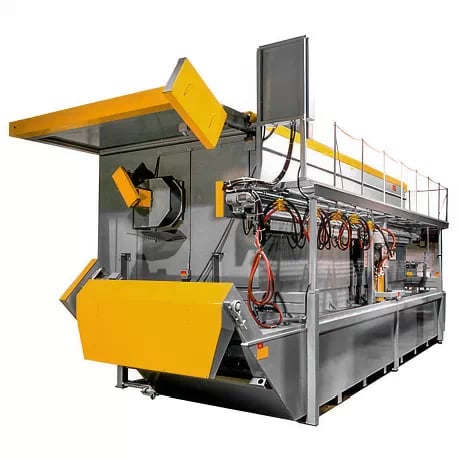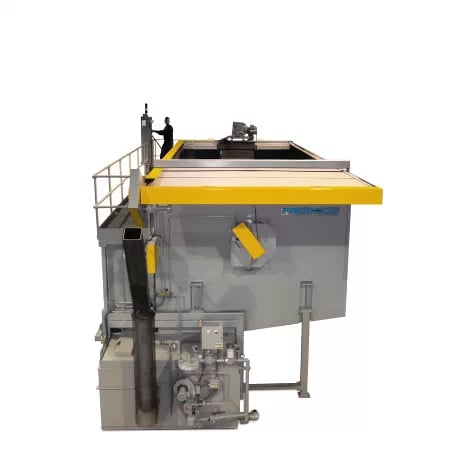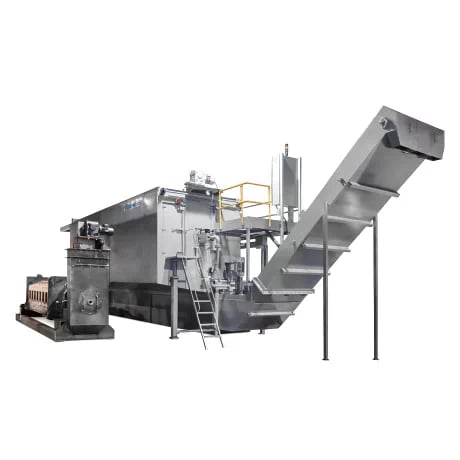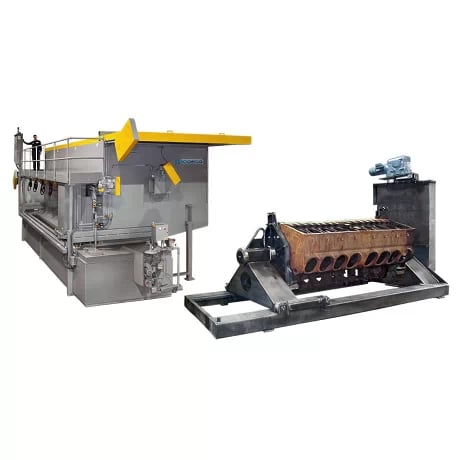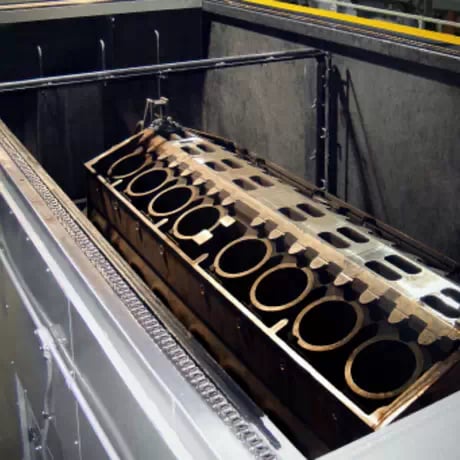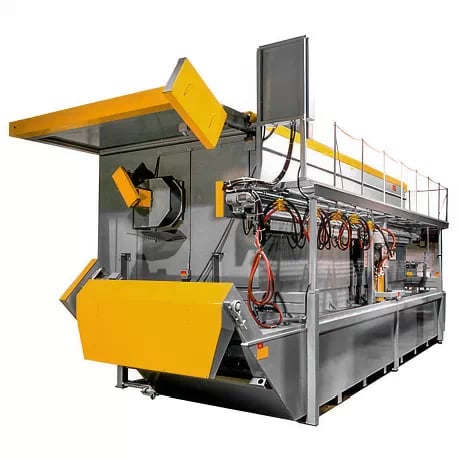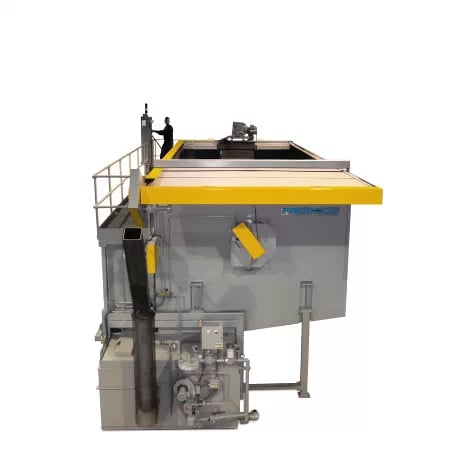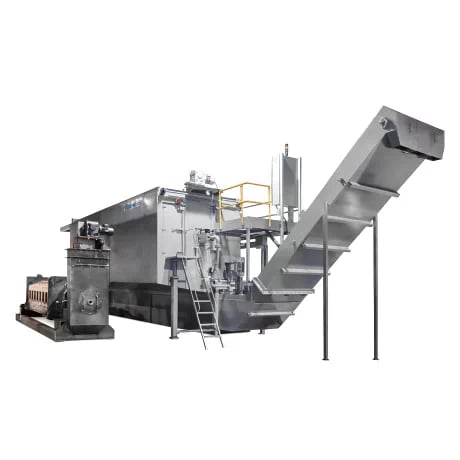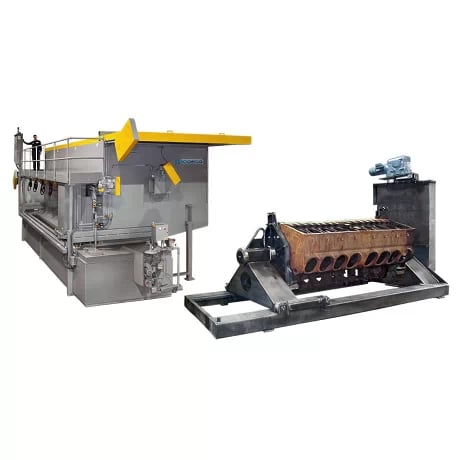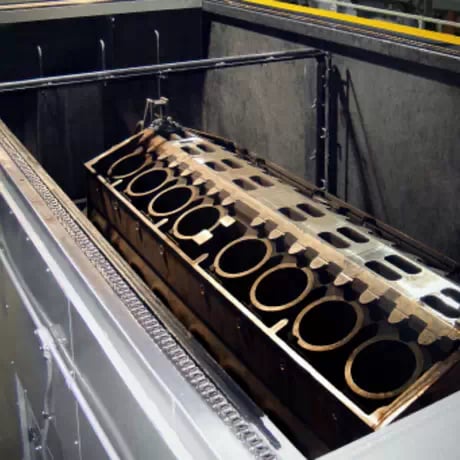 Locomotive Engine Washer - PROCECO LEW
Key benefits
Proven choice of rebuilders worldwide for locomotive engine cleaning
Environmentally friendly power spray cleaning process — no solvents
Combines the rotation of the fixture and travel of the spray nozzles for full coverage
Rotation and high heat allow the engine block to drain and flash dry within minutes
PROCECO's exclusive maintenance-free, seal-less process pump
Integrated sludge removal conveyor prolongs solution life
Overview
PROCECO's LEW Locomotive Engine Washers are engineered to wash and rinse diesel engine blocks mounted into a rotary fixture, and oil pans deposited on the cabinet platform. The systems have a load capacity of up to 60,000 lbs.
PROCECO designs our LEW Locomotive Engine Washers to wash and rinse diesel engine blocks mounted onto a rotary fixture, with oil pans and other parts deposited directly onto the cabinet platform. A recirculating wash solution followed by a hot freshwater rinse guarantees removal of all dirt and chemical residues from the workpieces.

Washer operators place the engine block on a rotating fixture and then load the block/fixture assembly into the process cabinet with an overhead crane. A reciprocating spray nozzle frame travels the entire length of the cabinet, spraying from all sides, while the block/fixture rotates. After first cleaning all exterior and interior surfaces of the block, the programmed cleaning process activates a special flushing cycle to clean the interior of the block's oil galleries.

To process oil pans, crankshafts, racks of power assemblies, and baskets of miscellaneous steel parts, operators place them directly onto the loading platform inside the cabinet where the reciprocating nozzle frame thoroughly removes all dirt and residues.

Production rate: 1 engine block per hour or 1 load per hour
Read more
Specification sheets

Download resources

Videos
CONTACT A SOLUTION EXPERT
PROCECO develops aqueous cleaning systems that go beyond cleaning, by seamlessly integrating a wide range of processes and features that dramatically improve your productivity and profitability.