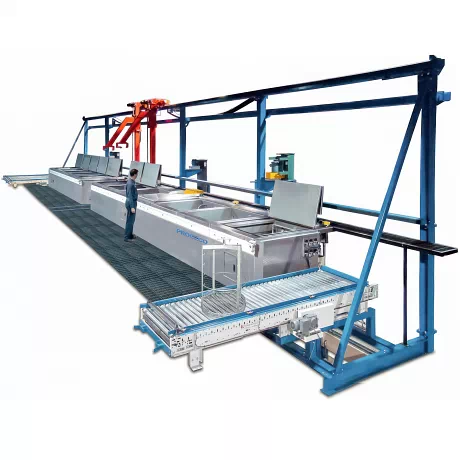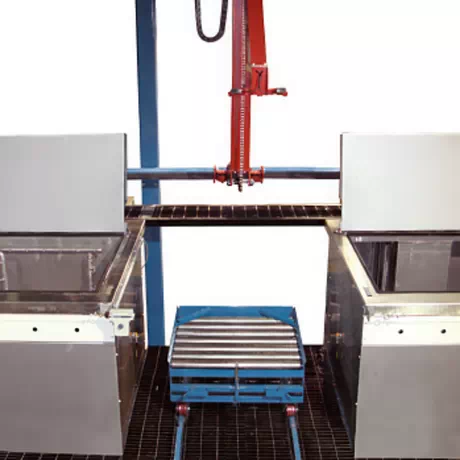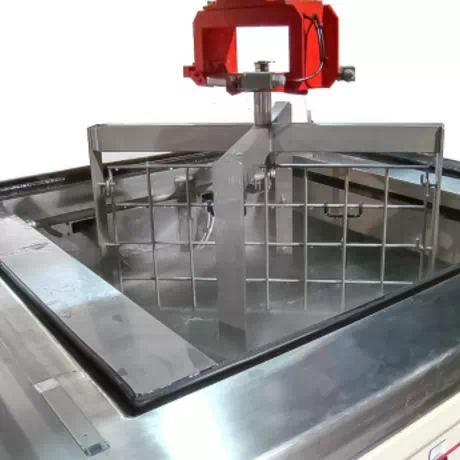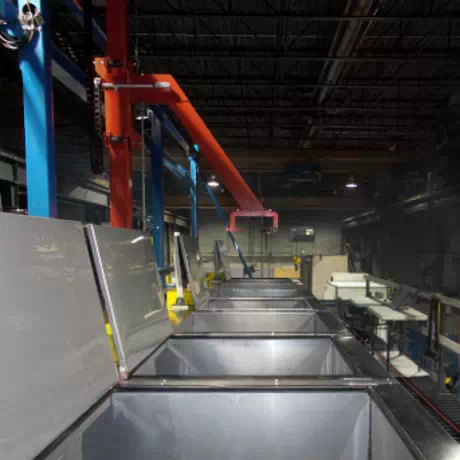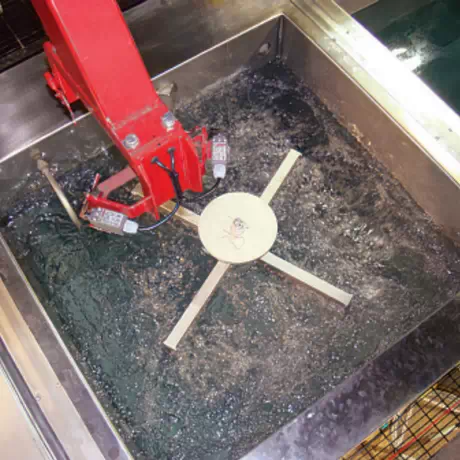 Fluorescent Penetrant Inspection Immersion Systems - (FPI)
Key benefits
Combines surface cleaning, preparation, and treatment in one automated process
Ideal for revealing flaws, cracks, and signs of fatigue
Automated parts transfer that assures high throughput and process consistency
Can be engineered for Blue Etch Anodize (BEA) inspection and chemical etch inspection
Each system is custom-designed to meet customer's specifications
Ultrasonics, agitation, and spray cleaning can be integrated into the FPI system
Overview
PROCECO's FPI processing equipment consists of multi-stage immersion systems that integrate aqueous parts cleaning, surface preparation, and surface treatment in one automated process. PROCECO's automated FPI systems are ideal for revealing flaws, cracks and signs of fatigue, and for exposing metal grain structure on the surfaces of aerospace turbine engine components. The systems can also be engineered for other liquid penetrant inspection processes, such as Blue Etch Anodize (BEA) and chemical etch inspection.
PROCECO provides complete solutions from initial concept to turnkey installation, including complementary water and wastewater treatment systems. Each liquid penetrant and FPI system is custom-designed to meet the customer's specifications, parts, and production output criteria. Our systems offer process automation, process control, dynamic scheduling, and automatic part transfer, all tailored to your exact needs. Additional processes, such as ultrasonics, agitation, and spray cleaning can also be integrated into any FPI system for enhanced immersion parts cleaning and surface treatment.
Read more
Specification sheets

Download resources

Videos
CONTACT A SOLUTION EXPERT
PROCECO develops aqueous cleaning systems that go beyond cleaning, by seamlessly integrating a wide range of processes and features that dramatically improve your productivity and profitability.