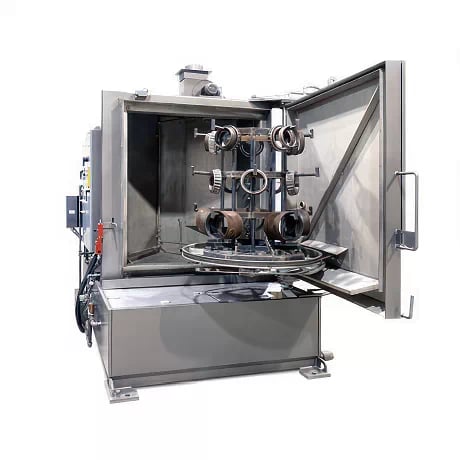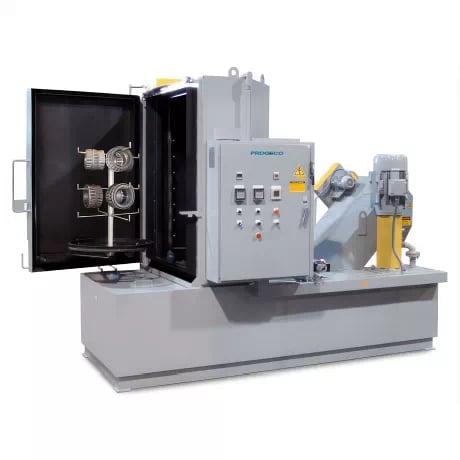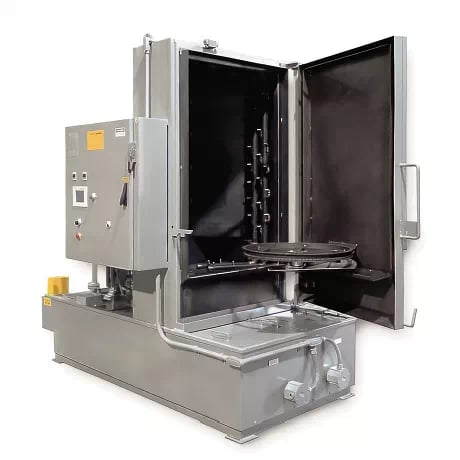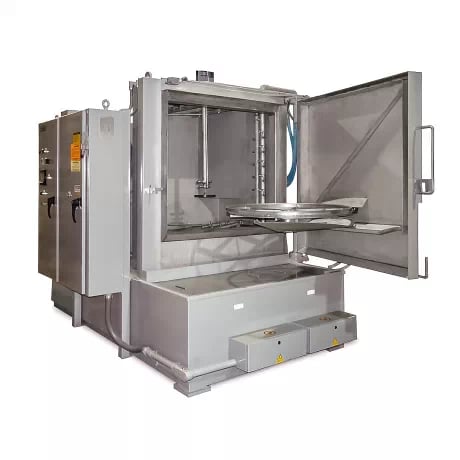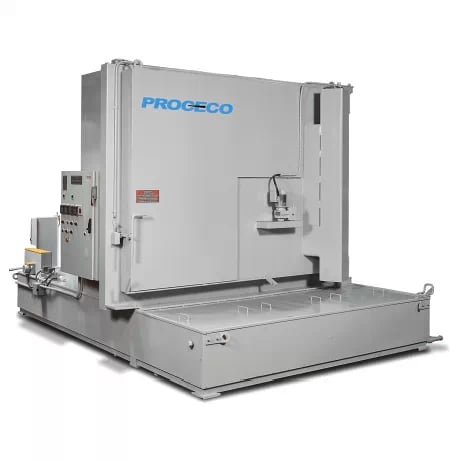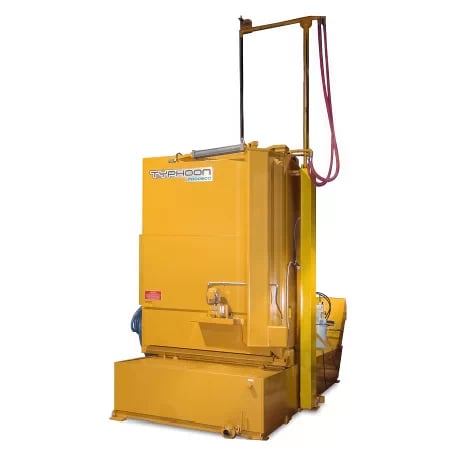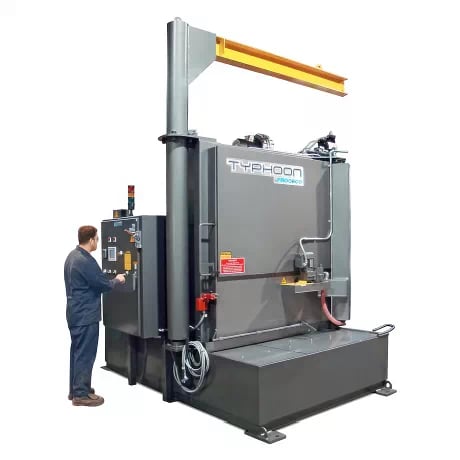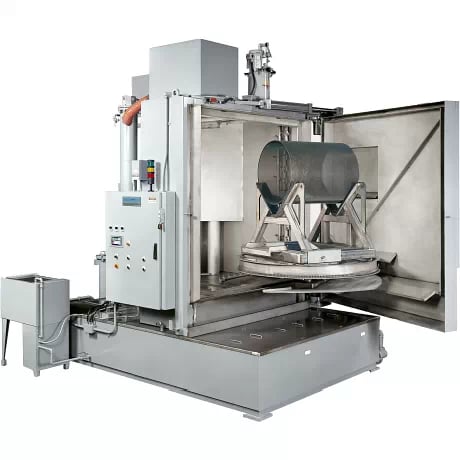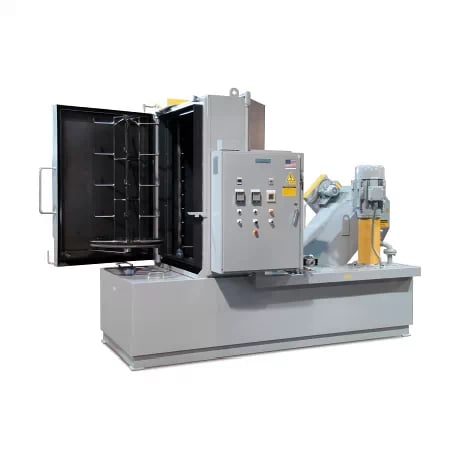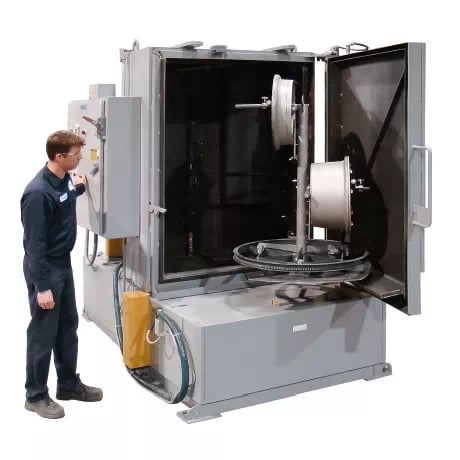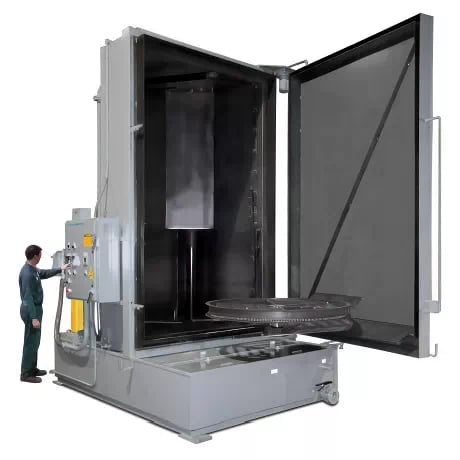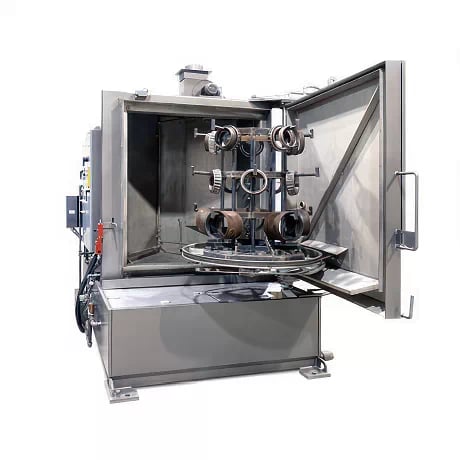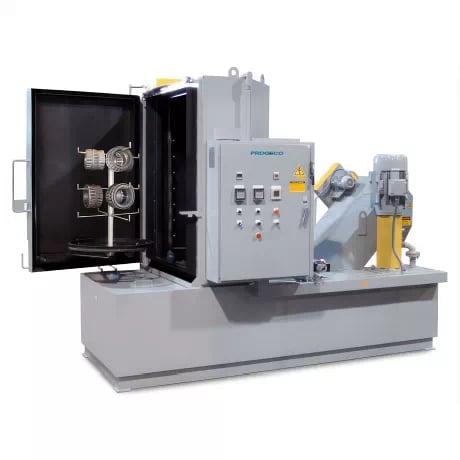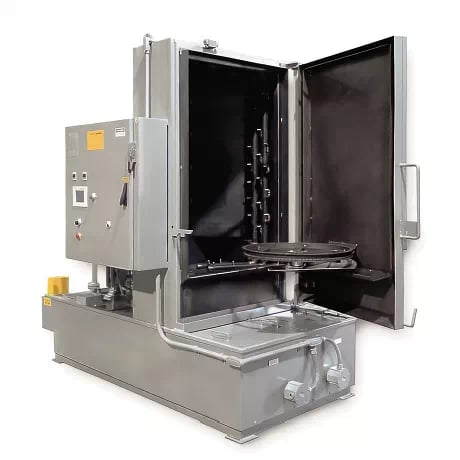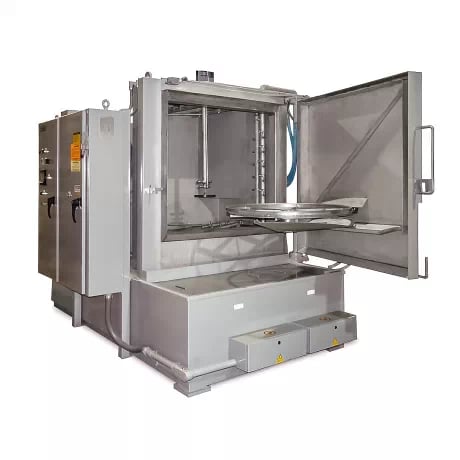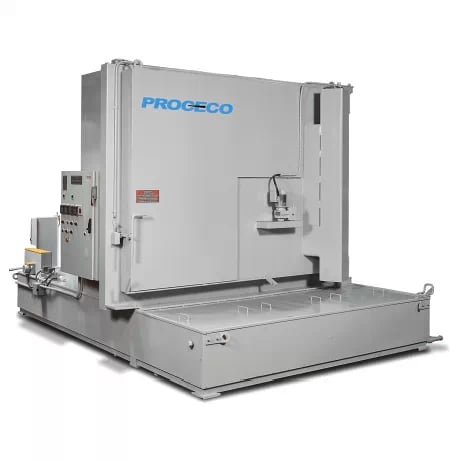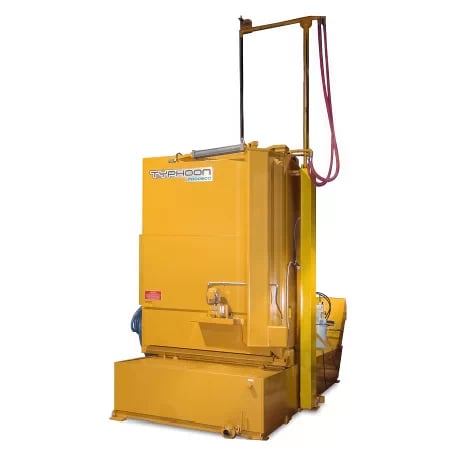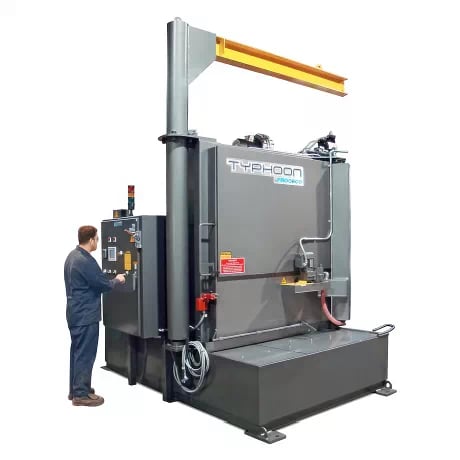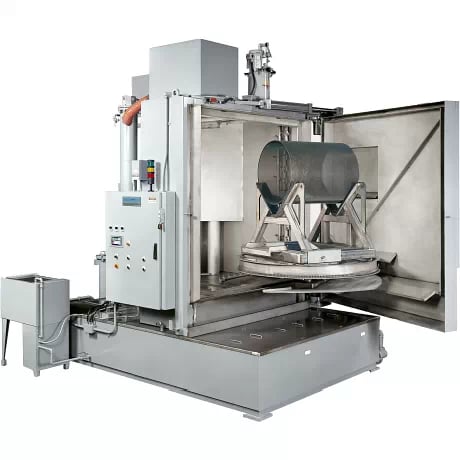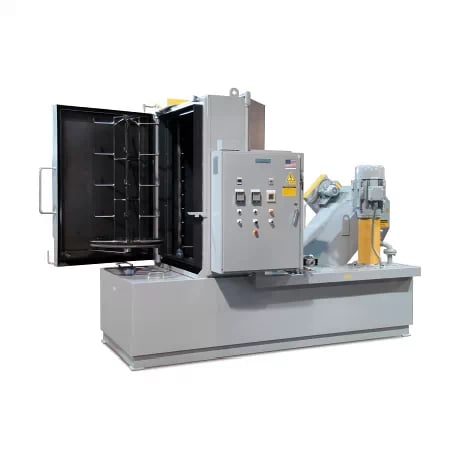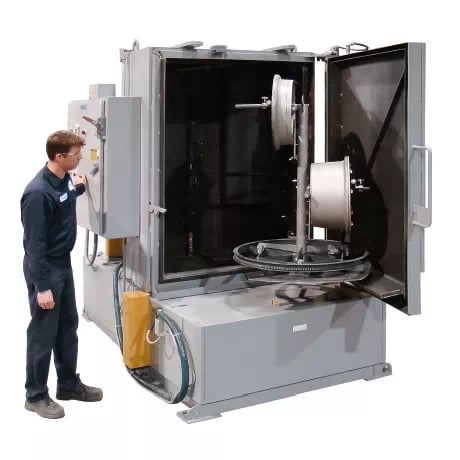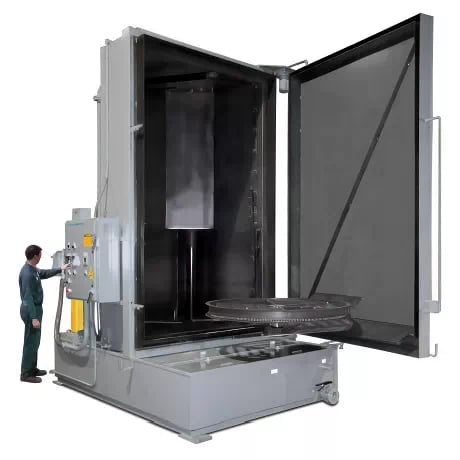 Turntable Cabinet Washer for Railway Bearings
TYPHOON®-HD
Key benefits
Fully automatic and environmentally friendly power spray cleaning process
PROCECO's exclusive maintenance-free, seal-less process pumps
Heavy-duty 3/16" welded-steel construction - thermally insulated as standard
Larger solution tanks for less frequent tank maintenance
True recirculation: each stage includes its tank and process pump
More standard features and safety enhancements
Overview
PROCECO TYPHOON®-HD heavy-duty turntable parts washers are designed to clean large parts placed directly on a swing-out turntable or batches of small parts loaded in baskets. Our heavy-duty industrial parts washers combine pressure, heat, and an aqueous cleaning solution to clean and degrease parts to your specification within minutes – ideal for cleaning in manufacturing, maintenance, and remanufacturing applications. In addition to parts cleaning, the TYPHOON®-HD heavy-duty parts washer can also be engineered for sprayed surface-treat processes such as phosphating and passivation.
TYPHOON®-HD's industrial parts washer design features a large-volume solution tank, which reduces the likelihood of foaming by reducing agitation through pumping action, helps to settle contamination, and also reduces tank clean-out frequency. Many other design features, such as low-maintenance pumps, digital temperature controllers, and cycle timers are standard on all PROCECO heavy-duty turntable parts washers. These heavy-duty cabinet parts washers can also be easily customized by choosing from over 40 available pre-engineered options.
Read more
CONTACT A SOLUTION EXPERT
PROCECO develops aqueous cleaning systems that go beyond cleaning, by seamlessly integrating a wide range of processes and features that dramatically improve your productivity and profitability.